1997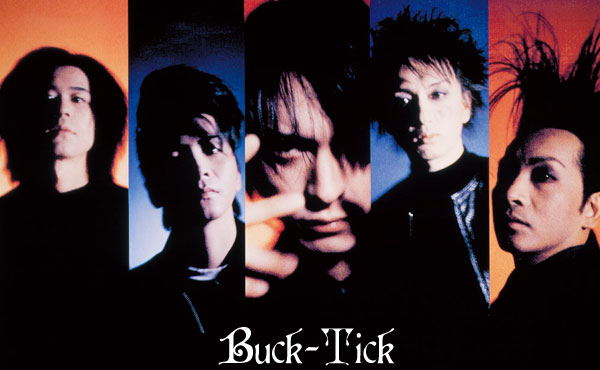 1997 begins a new chapter in Buck-Tick's history as the band changed labels to Mercury/Polygram in January. The band had matured and started to take their business affairs into their own hands the previous year by creating their own management company. Now it was time to further grab the reigns and it came down to the band changing labels.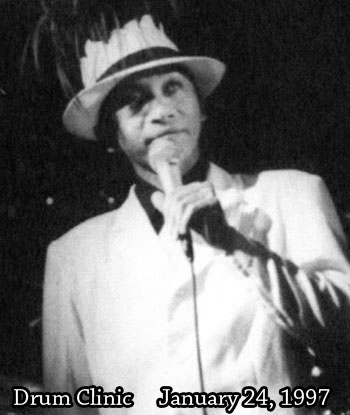 Toll held his second ever drum clinic on January 24 at Club Fleez in Maebashi, Gunma. Signed posters and drumsticks were given away.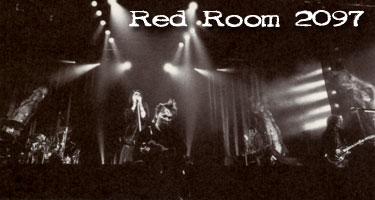 On March 1, Buck-Tick launched a 9 date tour called "Red Room 2097" to make up for cancelling the "Chaos After Dark Tour" at the end of the previous year. The tour began in Nagoya and ended with 3 shows in Osaka. A fan club only show was held on March 20 at Nisshin Power Station in Tokyo.

On March 21, Tribute to The Star Club featuring Hikage was released. U-ta plays bass on the tracks "Bad Bullet Boy" and "The Unknown Solider (remix)". Hisashi provides guitar and arrangement on "The Unknown Soldier (remix)". (Frequent guest musician Kazutoshi Yokoyama also appears on "The Unknown Soldier".) The Star Club is a Japanese punk band who have gone through many member changes but Hikage has remained the singer. This tribute album features Hikage singing with various musicians. Hisashi's remix is the only remix on the album, otherwise Makoto Takahashi (ex-Boøwy) drums on all the songs. Other guest musicians on the songs include Kiyoharu (Kuroyume) and members of Lä-Ppisch.
On April 23, Yukinojo Mori released Tenshi No Ita Wakusei. It was basically poetry set to music, or what the Western world calls spoken word. Hisashi provides guitar treatment on the tracks "Yuki Ga Tsukuru Tenshi", "Sasayaku Tenshi", "Jigsaw Puzzle No Tenshi", and "The Devil is changed back to an Angel ~ Tenshi Ni Modoreta Akuma ~". I'm not sure exactly when, but Yukinojo Mori also performed his poetry on tv with Hisashi creating noises on guitar.
Buck-Tick held a charity auction (via mail) through their fan club of stage clothing and shoes. The items of clothing were from all members and spanned all periods from Indies days up to the Somewhere Nowhere Tour. Some of these clothing items have since made their way in various conditions to auction sites for quite a bit of money.
Buck-Tick's first release for their new label was "Heroine" on November 12, a single from their upcoming album. The album Sexy Stream Liner was released on December 10.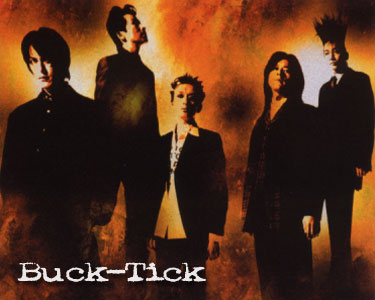 Atsushi and Toll were interviewed on the television show "Music Clique" on December 9.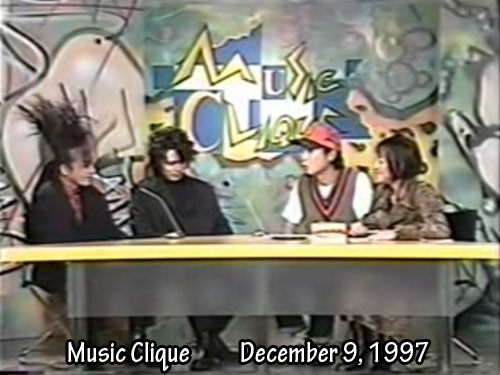 On December 26 and 27, Buck-Tick held a special two day concert entitled "Sextream Liner Reigata (type 0)" at the Nippon Budokan in Tokyo. They played the song "Gessekai" for the first time live at these shows. No one had heard this song at this point as it was not until 5 months later that it was released as a single. [I attended one of these dates and it left me disappointed as it just lacked energy.]

In 1997 Pig's Wrecked was released in the USA. Hisashi plays guitar on the tracks "No One Gets Out of Her Alive" and "Contempt". Atsushi provides vocals on those same tracks.
[this page was last updated on 2013.12.30 @ 01:38:58 CST]