1994
On March 16, Atsushi made an appearance on the television show "Waratte Iitomo!" (It's OK to Laugh!) which has since become notorious to the fans. The live show was and continues to be hosted by comedian Tamori. The appearance was interesting to note for a few reasons. When Atsushi first walked out, the audience of screaming girls was going crazy and Atsushi suddenly tried to startle them but ended up startling Tamori who made fun of the girls a few times. Both wine lovers, Atsushi gave Tamori an expensive bottle of wine. Atsushi revelead that he was nervous because appearing on tv is much different than performing at a concert. He also revealed that he reads fan letters. On the screen, Atsushi's last name was spelled with the kanji he was currently using, but behind him there was a sign with the previous kanji he used. Tamori appears to be continuely fascinated with Atsushi (noticeable during Buck-Tick's apperance on the other show Tamori hosts "Music Station" a few months prior) and his hair with his jokes of how washing long hair must make one feel like they're becoming a woman, etc. On the show, the current guest decides who the next guest will be and personally calls them. Atsushi chose Hide of X Japan and appears not to know how to use a phone.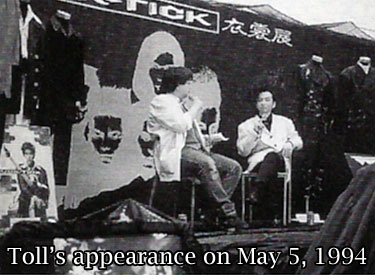 Buck-Tick members' concert costumes from "Climax Together" and "Darker Than Darkness Tour" were on display for roughly from April 30 through May 5 in a department store in Oota City in Gunma prefecture. Next to each set of clothes was a picture of the member wearing that particular outfit. On the final day, Toll made an apperance to answer questions from fans. There were two sessions where he was on stage and the fan club described it as a "talk show". Buck-Tick has done this several times since then, with clothes and sometimes instruments on display in a public area. A few days later on May 8, Toll held a drum clinic. At the clinic he stated that a Japanese band has not continued together for 10 years, 20 years and that Buck-Tick would like to do so.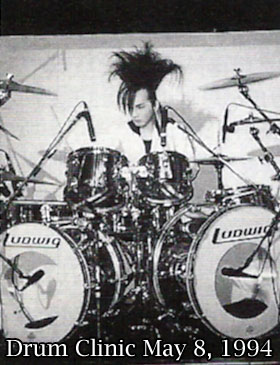 On June 2 the band left for a 5 day photoshoot in Turkey, along with three managers (Hajime Shimokawa, Hitoshi Ojima, Tsutomu Kizawa), stylist Tomoharu Yagi, hair and make-up artist Takayuki Tanizaki, photographer M. Hasui, designer Ken Sakaguchi, and 5 other crew members. The band arrived in Istanbul, changed planes to Ankara, then drove out to Cappadocia for the photoshoot as well as stopping randomly in a small town for some impromptu photos. At one point, some of the band and crew (Atsushi, Hide, U-ta, designer Ken Sakaguchi) played soccer with a local boy. Of course, the band drank all night, went record shopping, gambled at casinos, and bought some funky instruments.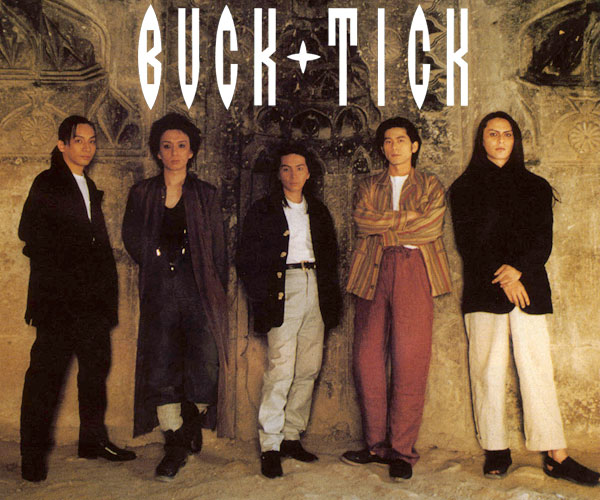 While the band was in Turkey for the photo shoot, they also apparently played a small gig as evidenced by the historical footage in the documentary portion of Picture Product. The exact details of this show are unknown but the fan club newsletter explains it like this: on June 5, the last night of the band in Turkey, they went to a small place to watch live music. Their interpreter started talking with people and the band performing invited Atsushi to join in for a session, just one song. It was terribly hard to find a left-handed guitar for Hisashi but they ended up playing "Speed" and there were even some other Japanese in the audience.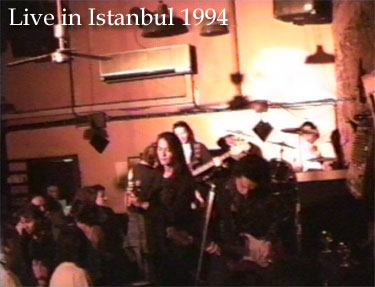 From June 15-July 1, Hisashi was in London to record with his side project Schaft. They recorded an album and music video but more on the side project will be covered in a few paragraphs to discuss the official output of Schaft.

On July 31 and August 7, Buck-Tick held two concerts called "Shapeless" at Fuji-kyu Highland Conifer Forest. They had Soft Ballet and The Mad Capsule Market's join them as guests. One might call this a warm-up show for the next series of shows that Buck-Tick did, which was a five date tour called "LSB". The main bands featured were Luna Sea, Soft Ballet, Buck-Tick, and sometimes Schaft. There were different opening bands on different nights. This might be the first time in Japan that major bands toured together. The first "LSB" gig was on August 9.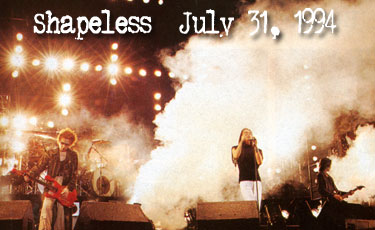 On August 24, the remix album Shapeless was released. It featured such famed remixers from abroad as Aphex Twin, Autechre, Cabaret Voltaire, Spice Lab, and Hard Floor. It came in a book packaging with recent photos of Buck-Tick in Turkey, however most of the photos are of Turkey and not the band.
Around this time there was also a compilation of techno songs called Real Techno Intelligence Chapter 1 that was released. A remix of "Taiyo Ni Korosareta" called "Killing (Whisper Mix)" by Jon Tye of MLO Productions was featured on it.
On September 21, Issay, the former vocalist of Der Zibet, released his solo album Flowers. Hide plays guitar on the following tracks: "Koi No Hallelujah", "Asa Made Matenai", and "Seaside Bound". Atsushi also sings on the chorus of "Koi No Hallelujah".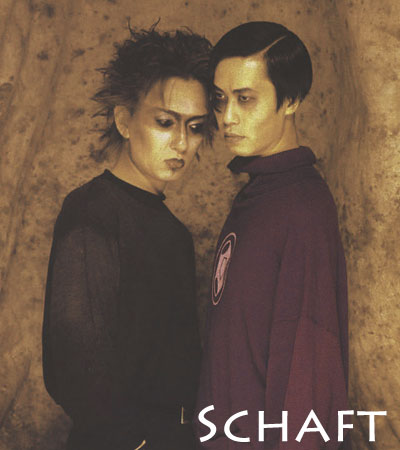 Meanwhile, Hisashi's side project Schaft released a full-length album entitled Switchblade on September 21. Hisashi's partner in Schaft was Maki Fujii from Soft Ballet, whom they had worked together as Schaft previously for the Dance 2 Noise 001 compilation. The Schaft album featured many guest musicians, including a heavy amount from Raymond Watts (Pig). Part of the album was recorded in London so this would be the second time Hisashi has recorded in London. He and Maki stayed in separate apartments for 2 weeks in London. A remix album entitled Switch Remix was released on October 21, 1994. Schaft also played four shows total in Tokyo and Osaka that were entitled "One Hour Over Drive". Raymond joined Schaft for these shows and Motokatsu from the Mad Capsule Market's was the drummer. One of the shows was filmed and released on December 16 as Switchblade Visual Mix.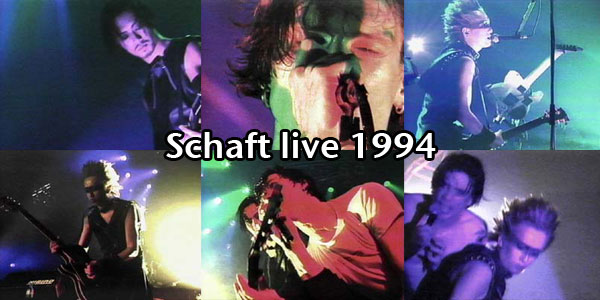 On October 5, the book Shapeless was released. It contains 'best of' photos originally published in "Pati-Pati" magazine.
[this page was last updated on 2013.08.19 @ 23:18:46 CDT]