1991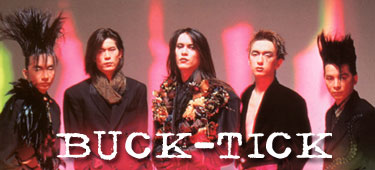 The next album, Kurutta Taiyo was released on February 21 and saw Hisashi embrace more experimentation with sound by using MIDI and again bowing the guitar. On the album, Atsushi's vocals were noticeably lower in range than previous new-wave-ish efforts. This album featured songs whose titles were written in katakana instead of English for the first time, ("Speed" and "Angel Fish"). The first single off the album was called "Speed" and released on January 21. The original title of the single was "Acid" but the band felt it was too "yabai" (risky) since Hisashi was arrested for the drug just two years prior. Within the lyrics, there is a censored word as well which is written as 'XXXX' in the lyrics and backmasked on the recording (played backwards). The word is "jouzai", which means tablet or pill. Funny enough, the backmasking makes it sound like "ii ashido" (good acid).

Throughout the month of February but mostly during the first part of the month, there were a series of "Buck-Tick Special" video concerts AKA "Captagon Vol. 45". The Captagon company held these video concerts for various bands and Buck-Tick was the main band for this edition. Vol. 45 featured footage of Buck-Tick recording the new album as well as footage of their December 1990 concerts at Nippon Budokan.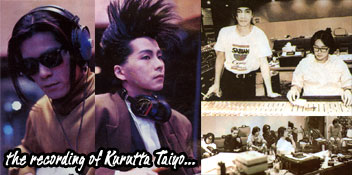 Kurutta Taiyo was the first Buck-Tick album to not contain a title track as well as the first album to release multiple singles. Subsequent singles were: "MAD" on June 5 (also released as a video single; both single and album were coupled with a re-recorded version of "Angelic Conversation") and "Jupiter" on October 30.

To promote the new material, Buck-Tick performed "Speed" on Asahi TV's show "Music Station" on February 1. During the 'XXXX' portion of the lyrics, Atsushi may have mouthed the word "kokain" (cocaine) to the camera. At least, that's what some fans strongly believed at the time. Since then he has sang the censored word in concerts and when you rewatch that moment on "Music Station", his mouth formation appears to me at least to be the censored word, "jouzai" (tablet). The "Kurutta Taiyo Tour" began on March 6 and lasted for 49 dates, ending in June in Gunma. The band once again tried to play locations they had not played at previously and played in Fukui and Wakayama for the first time.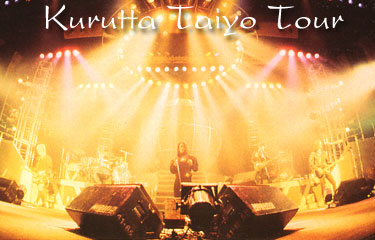 On February 24, there was an event called "Satellite Circuit". Buck-Tick recorded a concert in full (no one was in the audience) and one could view this by paying to watching it on the cable television channel JSB/Wowow (now known only as Wowow; cable tv in Japan was still fledging at the time and I believe this was the first pay per view type channel). It was also possible to view the concert as a simultaneous broadcast at 15 various venues across the country if you were one of the 10,000 lucky people who won an invitation card to view this. During the performance of "Speed", for the 'XXXX' part of the lyrics, Atsushi turns away and you can just make out that he sings "jouzai" (tablet/pill), which was backmasked on the studio recording.
[Notice that at this point Hide has let down his hair and it is also a rare of photo of Toll with his hair down, as he continues to be the only member who retains the firecracker look, if you will. Or as I like to call it, the 'Tollhawk'.]
Just as Buck-Tick had endorsed a portable stereo by JVC in 1988, so did Atsushi in 1991. He endorsed the 7-speaker CDioss and was featured in commercials and print ads.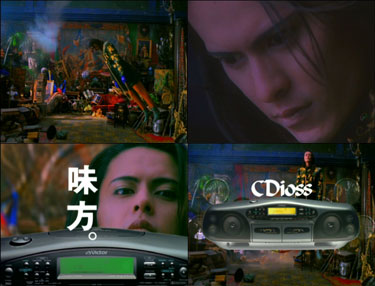 Around this time Atsushi changed the kanji of his last name and began using the old version of "sakura". (Personally, it took me a looong time to get used to it.) Comment: it's unlikely that Atsushi legally changed his kanji as it's a hard thing to do in Japan. Unless per chance his entire family changed kanji, unusual but not setting a precedent. (My own family has been through this so I know it has been done but again, highly uncommon.) Lyrically, there was a change in Atsushi too. He began to use less English and focus on Japanese. To this day he uses a minimum of English. I believe that changing his kanji was part of his maturing, if you will. His lyrics are almost poetry now. They are very beautiful and sometimes the meanings are so complex that I can not even begin to translate them. These changes could have occurred in Atsushi because his mother died the previous year, he married the band's stylist, and had a child with her. (They divorced about 1 year later after an affair was publicized.)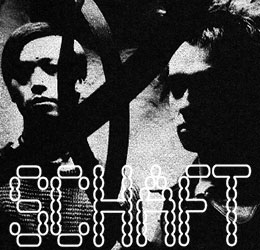 On October 21, an album of various artists entitled Dance 2 Noise 001 was released. It featured Hide doing a solo song, "Jarring Voice", where he sings but the vocals are distorted. The album also featured Hisashi in a side project called Schaft with Maki Fujii (Soft Ballet) and their song was called "Nicht-Titel". There was also a "Dance 2 Noise 001" concert on December 16 at Club Yellow in Nishi Azabu, Tokyo. Schaft performed a 25 minute industrial set comprising of "Nicht-Titel" and one other song. Other bands at the event were Hamlet Machine, PC-8, and The Apollo's, who incidentally did not appear on the compilation album.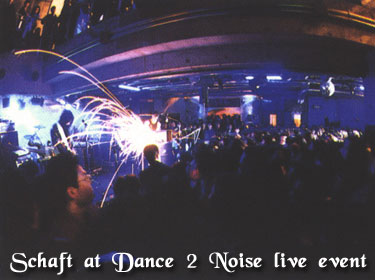 Also on October 21, Der Zibet released Shishunki II. Hisashi plays guitar on the track "4-D Vision No Rasen Kaidan". Atsushi provides guest vocals on the track "Masquerade".
If one could divide Buck-Tick into two separate eras, I would have to pick the album Kurutta Taiyo as the ending of the first era. The album after that, Koroshi No Shirabe ~This is NOT Greatest Hits~, released the following year in 1992, is the fuzzy gray line that divides the eras. The band definitely took a darker turn with Taboo and Aku No Hana, but I would argue that Buck-Tick's sound and image definitely underwent a metamorphosis with and since 1991/2. Until then, Buck-Tick had been more of a pop band but in those two albums there was the beginning of a seriousness in the lyrics (by focusing on writing in Japanese instead of trying to be cool by cramming in as much English as possible) and more of a Western approach to distortion rock while retaining their alternative and European influences. As different as they are, the albums released after Koroshi No Shirabe still contain a certain sensibility that makes it undeniably Buck-Tick. This would also be around the end of the peak of Buck-Tick's popularity and record sales. The fans would remain faithful but the Japanese scene can be particularly fickle and this was experienced in the 1990s; the music business started to dwindle all around the world in the 2000s.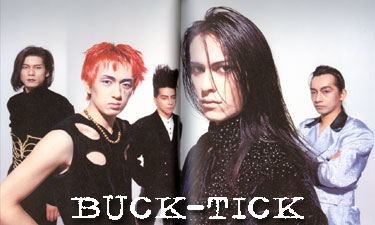 To get a glimpse of the band's evolution, I recommend the video compilation that was released on November 21 entitled Buck-Tick. It contains all the promotional music videos at the time. Yes, even before they were releasing singles, Buck-Tick were making videos to promote their music that would air on television.
On November 27, the band began playing 3 shows at various Club Quattros in the country and the shows were simply entitled "Club Quattro Buck-Tick".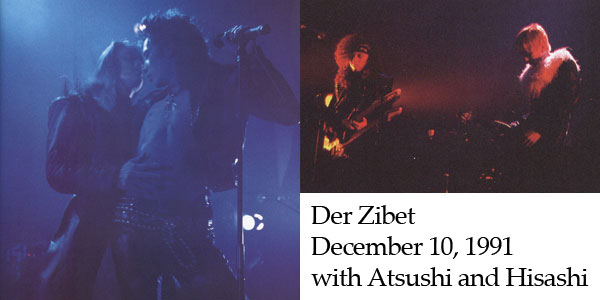 On December 10, Atsushi and Hisashi made a guest appearance at Der Zibet's concert at the Kudan Kaikan in Tokyo. On December 13, the band performed "Jupiter" on the television show "Music Station". "Music Station" regularly interviews the band and this particular one seemed to be lacking microphones for all members so it was a slightly humorous moment when Atsushi's arm was tired of holding the microphone for U-ta to talk.

At the end of the year, the Nihon Record Taisho awards were held as they usually are on December 31. Buck-Tick were among the groups who received the Album Excellence award for Kurutta Taiyo. Previously Buck-Tick received an award for best newcomer in 1988. They have not received any Record Taisho awards since 1991.
[this page was last updated on 2017.06.11 @ 13:17:53 CDT]