1992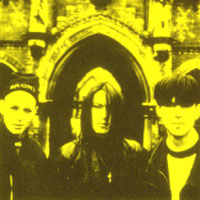 On March 21, the compilation Dance 2 Noise 002 was released. This time it featured a collaboration of the U.K.'s Xymox and Atsushi performing a song entitled "Yokan". Xymox wrote the music and Atsushi wrote the lyrics. Atsushi apparently went to England for the recording.
Koroshi No Shirabe ~This is NOT Greatest Hits~ was released on March 21, 1992. The sub-title of "This is NOT Greatest Hits" was for fans and critics who may have thought it was a compilation of their "hits" but it really wasn't. With this album, Buck-Tick went to back to the studio and spent many hours reworking old songs that they felt they could not express properly the first time they were released. They spent over 500 hours in the studio for this album, roughly the equivalent of recording three albums. Some of the reworked songs have minor touchups that make the song even stronger, while some sound completely different from the original.
A twenty-three date tour for the album, called "This is NOT Greatest Tour", began on March 14. This tour was about half the length of their 2 previous tours for studio albums but they still managed to play the remote island of Okinawa. During the tour, the entire band wore a uniform of sorts, a red armband, most likely inspired by YMO when they did the same, given that Hisashi is a huge YMO fan. This is the only time in their history that they had such a unifying piece of clothing for a tour. They have had a thematic look for artwork or a music video, but that is usually a one-off and does not carry forth to the live performance. It may be one thing to purposely dress in dark clothing, but this red armband was quite distinct.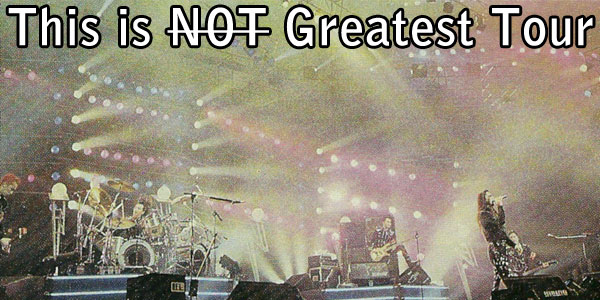 As their were no singles released from this album, when Buck-Tick would make television appearances to promote the album, they would often play "Oriental Love Story" so one might have thought it was a single. The band performed "Oriental Love Story" on "Music Station" on April 17.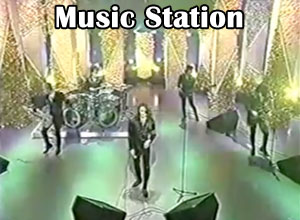 A two day event called "Climax Together" was held at Yokohama Arena on September 10 and 11. It was filmed and a video was released on December 2 entitled Climax Together. The same day a book entitled BT8982: Buck-Tick's Metamorphosis 1989-1992 was released by the publishers of the magazine "Rockin' On Japan". It was a collection of photos and articles published by the magazine from 1989 through 1992.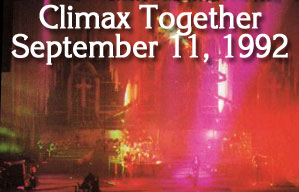 On October 21, Soft Ballet released Million Mirrors. Hisashi plays electric guitar on the track "Meddler".
[this page was last updated on 2013.06.19 @ 21:51:40 CDT]