1999
On March 3, the Zilch remix album Bastard Eyes was released. It features "Fuctrack #6" remixed by Schaft (Hisashi and Maki Fujii) and entitled "Superschaftrack". [Originally I had written the title was "Fuctrack #6 Super Schaft Mix" but I think that may have been from an early advertisement or interview and was not the finalized published title.] Hisashi doesn't remember exactly how he became involved with Zilch twice in 1999 but it came about so he participated. Zilch started with Hide of X Japan in 1996 but the group carried on after his death. Out of all the Buck-Tick and X Japan members, it was perhaps Hisashi and Hide (X) that were the closest and friendliest. The other members of Zilch included Ray McVeigh and Paul Raven (Killing Joke).
On March 17, a John Bonham tribute album entitled Super Rock Summit ~Tengoku He No Kaidan~ (meaning what else but "Stairway to Heaven") was released. Toll plays drums on the track "Hot Dog".
On March 20, Buck-Tick's previous label, Victor/Invitation, released a double album greatest hits compilation simply entitled B-T. The only track on the album that has not been released before is a demo of "Romanesque". (This is from the demo that Buck-Tick recorded for Victor a week before recording the album Sexual XXXXX!.) It's a good overview of the band's history for those new but for longtime fans, having only 1 never before released track might not be enough. The booklet does however present a nice overview of period promotional pictures.

Tomoyasu Hotei, former guitarist of Boøwy, released the single "Bambina" on April 16 and when he performed the song on the tv show "Hey! Hey! Hey!" on April 26, Toll was the supporting drummer.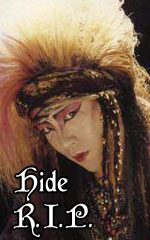 Buck-Tick contributed a track to the tribute album for Hide of X Japan. It was entitled Spirits - Hide Tribute and released on May 1. Buck-Tick covered his solo song "Doubt '99". It was the first time that Buck-Tick had recorded a cover song. The last time I had heard of them playing a cover was when they first started and copied Stalin songs. Hide had died the previous year in May and had good relations with Hisashi.
On June 20, June 27, and July 4, Toll held drum clinics that held only about 50 people. These were held at the Ishizaki Gakki music stores at the Kawagoe, Tsudachi, and Machida locations respectively.
On July 14, a single called "Bran-New Lover" was released. The b-sides were "Down" and "Asylum Garden".
On July 27, Buck-Tick performed "Bran-New Lover" and "Down" on the television show "Rocket Punch".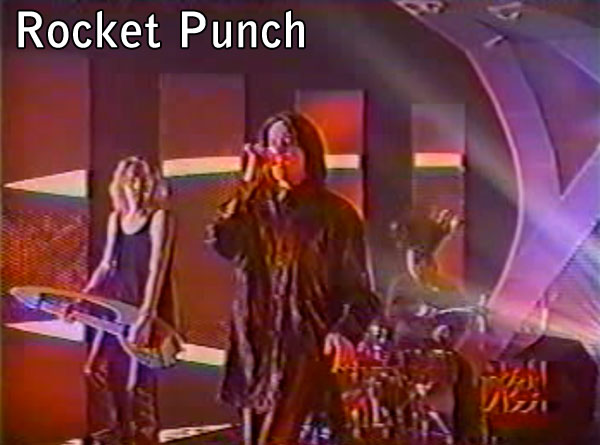 On August 8, Buck-Tick opened up for Marilyn Manson during their "Beautiful Monsters Tour" and played at Fuji-kyu Highland Conifer Forest. Other opening bands that night were The Wildhearts, One Minute Silence, and Oblivion Dust.
Hisashi joined Zilch live in concert during their "Cut Your Edge Tour 99" for three shows (August 11 at Zepp Fukuoka, 12 at Zepp Osaka, and 14 at Zepp Tokyo). For the August 12 and 14 shows, Hisashi and Maki Fujii joined the band to play "Doubt" and "Electric Cucumber". Hisashi claims to have been drinking buddies with Ray and Paul from Zilch even before he played live with them and since then would continue to receive phone calls from Paul. That must've been quite interesting given the language barriers and Hisashi's reluctance to try to use English in front of native speakers. Though it can be seen that Ray used some Japanese from concert footage, I'm sensing that Maki might've been a part of those drinking sessions. Perhaps these interactions helped to pave the way for a 2001 side project.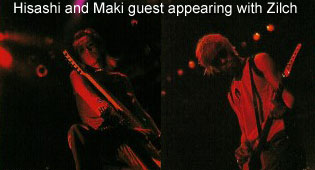 Buck-Tick held a special gig on August 19 at Akasaka Blitz entitled "No Title".
On August 23, Buck-Tick engaged on a short tour called "Energy Void Tour" of only four dates. All of these shows were held at Zepp venues so it could have been dubbed the 'Zepp Tour'. These shows were quite special as they had special guest Pig opening up. Yes, Buck-Tick actually had an opening act and it was Pig (Raymond Watts), who has crossed paths with the band before as being part of Hisashi's side project Schaft and would then go on to be in another side project in 2001.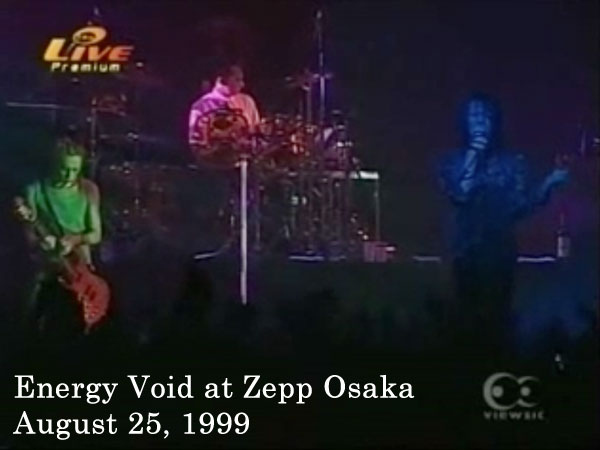 The single "Miu" was released on October 20. This is the third single in a row to be released that was not off of an album. Perhaps by now fans were becoming anxious of a new studio album release?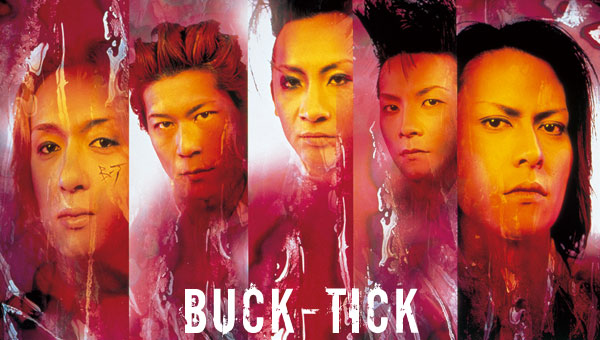 On November 26, the video compilation Dream Box was released. It contained the music videos for all of the singles Buck-Tick had released on Mercury/PolyGram. Perhaps the label did this to cash in on Buck-Tick due the impending changes within the label and the band's relation with the label. In 1999 Mercury/Polygram was bought out by Universal Music. Another merger, another opportunity to change labels? The band would do so the following year.

[this page was last updated on 2014.02.18 @ 20:21:37 CST]