2005
Atsushi made a solo appearance on January 23 at "Niigata Aid" held at Shibuya-AX in Tokyo. He was a guest of Theatre Brook. Leyona performed 2 songs as guest, Kiyoharu 1 song as guest, and Atsushi as guest performed "Taiji".
Atsushi released his 3rd solo single "Wakusei -Rebirth-" on February 23. That concludes Atsushi's solo adventures.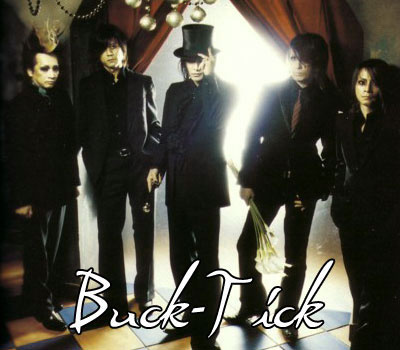 On March 2, Buck-Tick released a single "Romance" from the new album "Juusankai Wa Gekkou", which was released on April 6. This is Buck-Tick's first concept album and it revolved around one word: gothic. Hisashi came up with the idea during the tour for the previous album. It became solidified once he saw Atsushi's solo performance. All of the band worked quite hard on pulling off the concept. It may be surprising that Buck-Tick never outright fixated upon the theme of gothic before as their influences, visuals, and music itself all touch upon gothic sensibility. As such, the band found it perhaps a surprisingly easy task to execute. The songs themselves, both the lyrics and music, touch upon other keywords such as clown, cabaret, and night. The album is divided into sections with instrumental tracks as markers.
On March 28, Buck-Tick performed "Romance" on television for the show "Pop Jam", hosted by Takanori Nishikawa. (This may have aired after midnight on April 1.) This was the infamous Buck-Tick doesn't eat hamsters interview. The band also appeared on "Beat Motion" on April 5, with an audience of 400, performing 5 songs: "Romance", "Diabolo", "Alive", "Goblin", and "Zangai". (This may have aired on April 17.)
"Dress" was used as the theme song for the cartoon show "Trinity Blood". As such, "Dress (Blood Trinity Mix)" was released as a single on April 20, creating a new wave of Buck-Tick listeners. The b-sides were all live songs.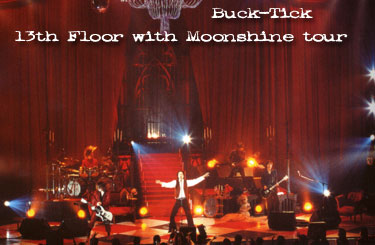 "13th Floor With Moonshine Tour", the supporting tour for the new album, began on April 10 for 34 dates, an increase in shows over the last few album tours though they did not take the theatrics to remote Okinawa. (If you are still keeping count, that means the only prefectures they have not played in for a tour are: Oita, Saga, Shiga, Tokushima, Tottori, and Toyama. They did play in Shiga for a festival.) For this tour, the band was concerned about their sound and if they could technically pull off the songs from the new album. They wanted to give a good show and wanted to play where they had never played before. They apparently played Nara for the first time during this tour!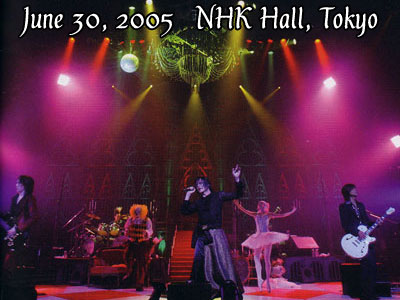 To match the album, the tour stage was quite gothic and 2 peformers were hired for the shows to perform as a clown (Gaetano Totaro) and ballerina (Becky Janik). To go back to the subject of themes, you will notice that a ballerina is in the video for "Sabbat". (Also in that video was a doll with vacant eyes and one of this album's songs is entitled "Doll" as well as there is a doll as part of the stage props during this tour.) You may have also noticed that the clown is not new to Hisashi as he used to dress a bit like a clown back in the late 1980s and with his clown type shoes that he wore during Aku No Hana and for this tour as well. The graphical use of diamond shapes is also something that was implemented before for Koroshi No Shirabe and also on a jacket Hisashi used to wear during Aku No Hana.
One week after the tour, the band played two fan club only gigs on July 10 in Tokyo and July 16 in Osaka.
On June 20 and 30, the band played at NHK Hall in Tokyo. These shows were recorded and a live video was released at the end of the year.
Lucy played 3 shows in October. 2 of them were entitled "Night of the Hybrid", wherein they had a guest join them (Wakusei and Kiyoharu respectively). The third was at Shibuya O-East and footage of this was included with their second album released the following year as a bonus DVD disc.
Fernandes held a "Buck-Tick Fair" at the Music Land Key music store in Shibuya were Hisashi and Hide's guitars were on display. Often at these fairs some concert costumes are also on display but I'm not sure if they were for this particular Buck-Tick Fair.
In November, Buck-Tick held a film concert entitled "Film Product", just as they had done in 1991 with "Satellite Circuit". The film was shown on November 20 in Aichi, November 23 in Osaka, and November 27 in Tokyo.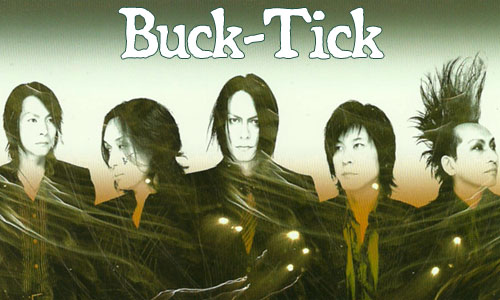 On December 5, Buck-Tick kicked off a 6 date tour entitled "Diana Tour", starting at the Akasaka Blitz in Tokyo.
Catalogue 2005, a compilation album was released on December 7. On December 14, the live video 13th Floor With Diana was released as well as Sweet Strange Live Film (previously available on VHS).
A tribute album, Parade ~Respective Tracks of Buck-Tick~, was released on December 21. Bands/artists on the album include: Kiyoharu, J, Balzac, Masami Tsuchiya, Attack Haus, Ken Ishii, Michiro Endo, Theatre Brook, MCU, Runaway Boys, Age of Punk, Rally, Abingdon Boys School. Concerts related to the tribute album would not take place until 2007.
Buck-Tick held another "The Day In Question" concert on December 29 at the Nippon Budokan.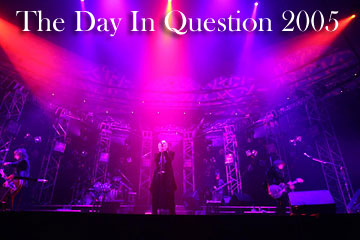 [this page was last updated on 2016.07.30 @ 22:11:02 CDT]