2004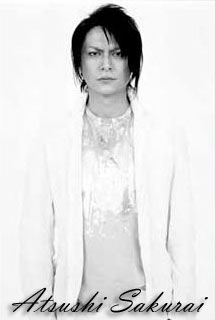 This was the year of side and solo projects, except for Hide whom only put out t-shirts. A website was created for each project. The summary for this year won't be entirely chronological due to all the projects. Rather, I will detail each project separately and then finally discuss what Buck-Tick as a whole did since the majority of the first half of the year was solo/side projects and Buck-Tick as a band's activity was sparse and mostly in the last quarter of the year.
Atsushi entered the studio on February 16 to record for his solo project and ended recording on May 13. The "Sacrifice" single was released on May 26 and "Taiji/Smell" double single on July 21. The debut album Ai No Wakusei was released on June 23. He played 2 live shows in Tokyo at NHK Hall on July 21 and 22. For the concerts, the backing band consisted of Masatomo Kawase (guitars), Ken Miyo (guitars), Tomohiro Matsuda (bass), Kousaku Abe (drums), and Maki Fujii (synthesizer, backtrack compile, & rebuild). The setlist included a new song "Explosion" and a cover of David Bowie.
The short film Longinus was released on August 25. In it, Atsushi makes his acting debut as a vampire who hunts other vampires. (Perhaps he is planning to be like David Bowie with dual careers?) A live video, -Explosion- Ai No Wakusei Live 2004 was released on December 16. The books Yasou was released on July 14 and Sacrifice on July 20. During this time, Atsushi announced that he has married again.

Atsushi made a guest appearance on October 9 at the "Arabaki Matsuri" held at Sendai Accel. He appeared with Kazumasa Tanaka (Grapevine) and Leyona as the guest of Theatre Brooks and were thus billed as Theatre Brooks & Arabaki Super Session. (Though the band is Theatre Brook, all information I have read on this show is listed as Brooks plural.) Atsushi's solo efforts continued a little bit in 2005 but that's about it.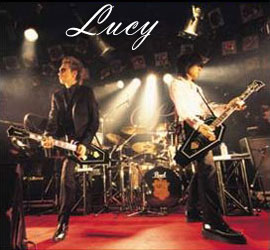 Lucy (Hisashi side project) released their album Rockarollica on June 9. The other members are Kiyoshi (vocals, guitars) and Katsushige Okazaki (drums, manipulate, vocals). Lucy seems to be a group where 1 member will write the entire song, rather than a collaborative effort. The easiest way to tell who wrote the song is to listen for who is the only or primary singer on the song. Hisashi and Kiyoshi had custom guitars made for Lucy that resemble coffins with a cross on it. The band toured in June and July for 12 dates. Kazutoshi Yokoyama joined them for keyboards and they also had 2 bassists (but not at the same show). Their setlist included covers of their influences such as The Roosters, The Rockers, and YMO. The live video Lucy Show ~Shout, Speeed, Shake Your Rockarollica~ was released on November 17. Lucy would continue in future years with more releases and live performances.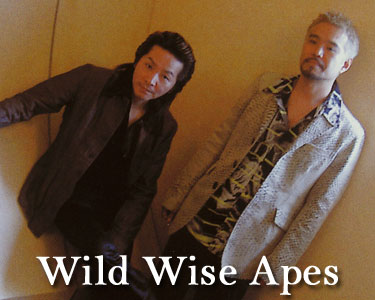 Wild Wise Apes (U-ta side project) released their album 3rd World on July 28. The other member is Atsushi Okuno (vocals), formerly of Rogue, also from Gunma prefecture. They played 2 live shows entitled "Stage for 3rd World" on July 30 in Tokyo and July 31 in Takasaki, Gunma. For the concerts, the backing band consisted of Akihide (guitar) and Furuton (drums). Their setlist included a Rogue song, Atsushi Okuno solo song, and a cover of The Roosters. There is little to no hope of further Wild Wise Apes activity as 4 years later in 2008, Atsushi Okuno became paralized and confined to a wheelchair after an accident. He can partially move his right arm and is an active blogger. Perhaps one day he will make computer music but who can say. This concludes the tale of Wild Wise Apes.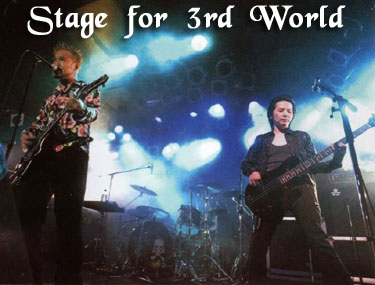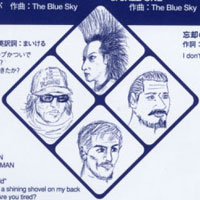 Toll Yagami released his solo album under the name Yagami Toll & the Blue Sky and the album was released on May 24 and entitled 1977 / Blue Sky. The songs are one continuous long track on the CD. It is a very personal album where he deals with the death of his older brother, which sparked him to become a drummer. He did not play any live shows to support the album. The album did not have any photos of the musicians who played on the album, just a simple drawing. There are two backing bands credited, Blue Sky and the Optical Surfers. At this time, the web site for Toll contained a story with drawings of how the Blue Sky came together, mostly drinking tequila with foreigners. One would have thought this would've been the Blue Sky's only effort but a new version was formed for Toll's special 50th birthday concert in 2012.
It is interesting to note that both Atsushi and Hisashi's solo/side projects were released on Victor, Buck-Tick's first record label, while U-ta and Toll chose to go the independent route. WWA Records was created to release the Wild Wise Apes record. The Blue Sky album was released by Circles Music Publishers, the Buck-Tick run company that Buck-Tick publishes all their music with. Perhaps despite the previous friction with the label, both Atsushi and Hisashi wanted the support the big label could provide or perhaps even some leftover contractual obligations.
At the Night Side live album released on April 7; live video released on April 21. This is their first live release that was not filmed at a specific single or 2 day event but rather throughout the course of the tour. This gives more of a behind the scenes look at the band on tour.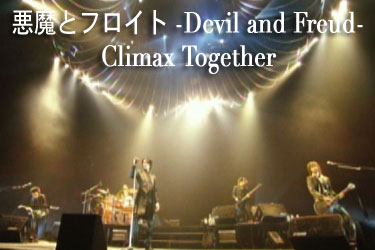 On September 11, Buck-Tick played a show entitled "Akuma To Freud -Devil and Freud- Climax Together" at the Yokohoma Arena. Twelve years earlier they had held the "Climax Together" show at the same venue. The show was recorded and the Akuma To Freud -Devil and Freud- Climax Together live video was released on December 22.
Fernandes held a "Buck-Tick Fair" at the Music Land Key music store in Shibuya were Hisashi and Hide's guitars were on display for the first week of November. Often at these fairs some concert costumes are also on display but I'm not sure if they were for this particular Buck-Tick Fair.
At the end of the year, Buck-Tick played 3 dates under the banner "The Day In Question". December 26 in Nagoya, December 27 in Osaka, and December 29 in Tokyo.
[this page was last updated on 2013.02.07 @ 20:37:39 CST]