2003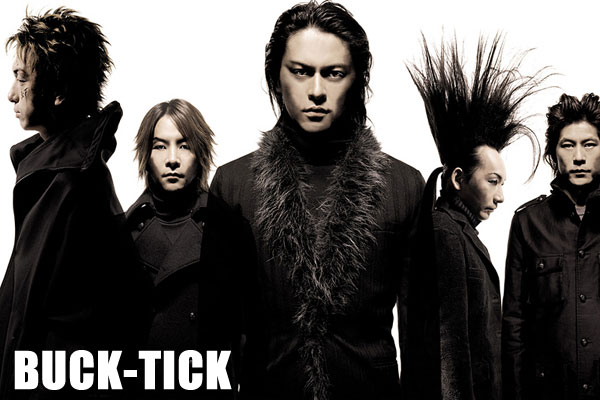 The single from the new album, "Zangai" was released on January 8. On January 23, Atsushi and Hisashi appeared on Space Shower TV's "Ultra Countdown" show. The new album Mona Lisa Overdrive was released on February 13.
Buck-Tick played a secret gig at Shibuya-AX on January 24.

On February 9, Buck-Tick performed "Zangai" on the television show "Beat Motion". On February 12, Buck-Tick was interviewed on the television show "Mutenka". On February 17, the band performed "Zangai" on the tv show "Pop Jam".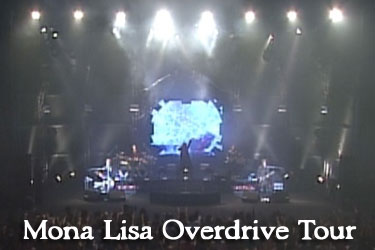 On March 4, Buck-Tick embarked on the supporting tour for the album, "Mona Lisa Overdrive Tour". It lasted for 17 dates. They continued to tour for 8 more dates under the title "Tour Here We Go Again!". (The tour title may have been influenced by a YMO song of the same name as Hisashi is a big fan of YMO.) During these tours, it is visible that Atsushi had a lyrics monitor and Hisashi has cheat sheets of lyrics for some of the songs he sings. I am not sure since when Atsushi has been using a monitor nor how heavily he relies on it. It seems that the following year, Hisashi and Hide began to use a lyrics monitor.
The Sabbat live videos were released as one DVD on March 19. Previously they were available as 2 separately packaged VHS tapes. A followup to the previous year's extensive video set, Picture Product II was released on June 25. Since it is part 2, one might expect it to e another extensive set. This is not the case since it was only released one year later. It might be considered an addendum as it contains more music videos in chronological order.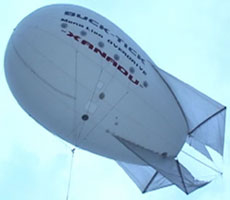 The "Mona Lisa Overdrive -Xanadu-" concerts were held in Tokyo on June 28 and 29. These were held at an outdoor venue and there was a blimp overhead that advertised the show. As typical for the band, the setlists were the same except for the encore. On the second day, the band performed 3 more songs than they had during the first day.
These "Mona Lisa Overdrive -Xanadu-" concerts were filmed and was released as the video Mona Lisa Overdrive -Xanadu- on December 3. As can be seen on the video, Atsushi broke the custom microphone stand during the performance. The editing for this live video is much more fast-paced than their previous live videos.
Buck-Tick played at the "Summer Sonic 03" music festival on August 2 in Osaka and August 3 in Tokyo.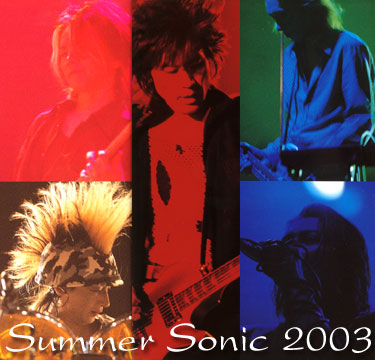 Fernandes held a "Buck-Tick Fair" at the Music Land Key music store in Shibuya were Hisashi and Hide's guitars were on display for 2 weeks in September. Some concert costumes were on display as well.
Buck-Tick opened up for Marilyn Manson for 2 of their Japan concerts in September at venues in Osaka and Tokyo.

The Climax Together live video was released on DVD on September 10. This was previously available on VHS.
"The Day In Question" annual end of the year concert was held for 2 dates at the Nippon Budokan in Tokyo.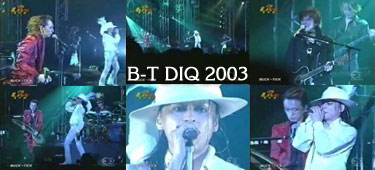 [this page was last updated on 2016.07.30 @ 22:11:01 CDT]