2002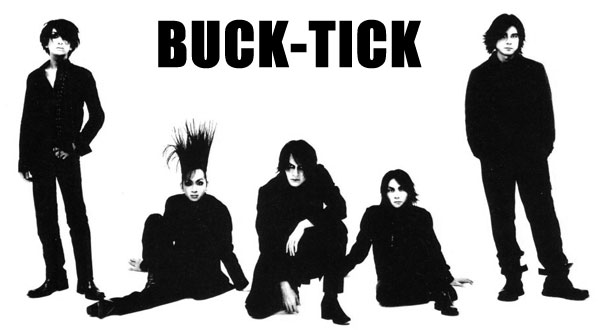 In commemoration of their 15th anniversary of being signed to a major label, Buck-Tick took a photo in the same pose of the liner notes of their first major label album. (above)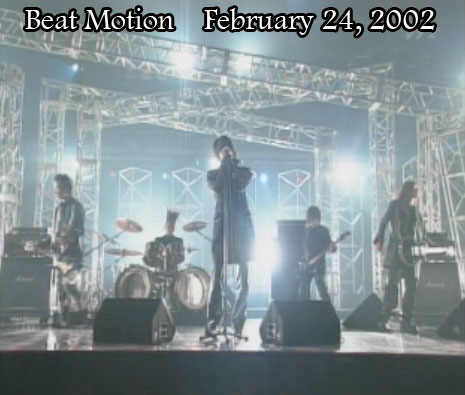 Another single from the yet unreleased new album, "Kyokutou Yori Ai Wo Komete" was released on February 20. On February 24, the band performed the single on the television show "Beat Motion". The album Kyokutou I Love You was finally released on March 6.
The supporting tour was entitled "Tour 2002 Warp Days" and began on April 3 in Saitama. It lasted for 25 dates and ended in Tokyo at the Tokyo Bay NK Hall, which was filmed for video release later in the year. During that last show of the tour, many balloons dropped from the ceiling during the song "Cosmos". This tour was slightly longer and more geographically expanded than their previous album's tour. For example, they returned to playing remote Okinawa. In the midst of the tour, they held 3 shows entitled "Warp Days -After Dark-". Of course, this was not the first time they held an 'After Dark' show, previously they did this with the "Chaos After Dark Tour" in support of Cosmos.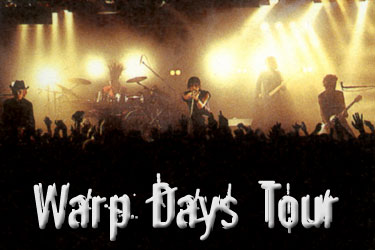 An outstanding multi-disc video entitled Picture Product was released on March 21. I describe it as outstanding because if you can only afford just one Buck-Tick video, make it this comprehensive set. It contains every music video released to date, a video for every song from Six/Nine which may not have been previously available (they may have been played at 7 film concerts in 1995), as well as a nice documentary (narrated in English with Japanese subtitles!) of the band from their early days until the present.

The book Words by Buck-Tick was released on March 2. Another book, Ikonokrusm was released on September 21.
There comes a time for every band that has been around for awhile to re-release their back catalogue as a special digitally remastered and enhanced edition with bonus tracks. Buck-Tick's time for this came on September 19 when Victor/Invitation re-released every studio album as a digital remaster. Most of the albums included one or two bonus tracks which were either the single version of a song, the b-side, or a previously unreleased live track. However, it appears that these bonus tracks were only available on the first pressings of the albums. The only albums that did not have bonus tracks were Sexual XXXXX!, Seventh Heaven, and Hurry Up Mode (1990 mix).
Buck-Tick Tour 2002 Warp Days 20020616 Bay NK Hall live video was released on December 4. This was filmed on the last day of the tour at Tokyo Bay NK Hall on June 16, as the title implies. It was Buck-Tick's last video release on VHS. During the show, Hisashi wore an eyepatch with a small camera and some of the footage made it to the video release. There were other experimentations with cameras as well, such as on the floor and on Atsushi's microphone.
"The Day In Question" concert was again held on December 29 at the Nippon Budokan.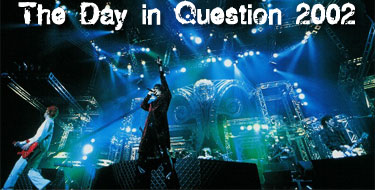 [this page was last updated on 2016.07.30 @ 22:10:59 CDT]